Click here to view a 2 minute video
on how our programs are changing lives for all ages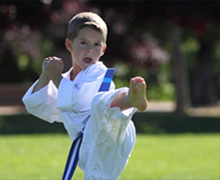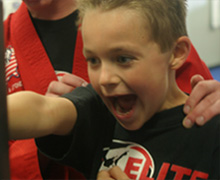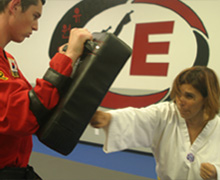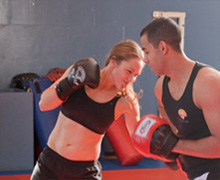 welcome to Elite Martial Arts Academy
"The staff at EMA goes above and beyond anything we've ever experienced in an organized sport. We appreciate and are grateful for your spirit, unwavering support, patience and motivation you give to the students on a daily basis. My daughter always looks forward to every class." -Lisa Sibley, Scotts Valley
---
We know you have options when it comes to choosing a martial arts academy for your family, that is why we are dedicated to providing our students an "Elite Experience" that has won us Best Martial Arts School in Scotts Valley and Santa Cruz County. Four main things set EMAA apart from any other school in the area:
Our Trained and Certified Black Belt Instructors are not just excellent martial artists they are also trained on top industry practices on how to motivate, encourage and challenge their students.
Our Daily Life Skills Program teaches our students how to directly apply the concepts of focus, respect, discipline and the other benefits of martial arts training into their everyday lives building respectful and contributing members to society.
Our Dynamic Curriculum is age appropriate, fun, challenging and made to develop strength, flexibility and coordination. Not to mention all while learning cutting edge self defense techniques.
Our Customer Service is second to none. We have an open door policy and will always meet our students needs to the best of our ability. Our professional staff trains on a weekly basis and discusses ways to better serve our family of martial artists.
---
"Physically I am doing great. My body…is looking almost exactly the way I want it, and feels even better! Mentally I am more confident…more respectful of others. My favorite part of training at Elite is the great friends and families I have met who make it comfortable to be me and help me be the best person I can be." - Brian Thomson, Scotts Valley
Follow us
Birthday Parties
Our Birthday Parties are fast paced, fun and full of excitement. We have a number of different packages to choose from so click here and contact us if you have any questions. Dates fill up quickly so call today to reserve you spot!
Upcoming Events
May is Mothers Month! All new Moms - start in the month of may and receive 1 free month to either Cage Fitness or Martial Arts!
In School Tournament - Saturday May 25th. Something for everyone! Cage Fitness Division, Open Forms, Weapon Forms, Sync. Forms, Little Dragon Forms, Judo, TKD Sparring. Click here for application.
Summer Camp Special Enroll in any summer camp before 5/31 and receive 40% off our super cool summer camp T-shirts!
Summer Camp Flier Click Here
Testing - Wednesday 6/4 and Thursday 6/5. Get to class and practice at home to earn your red tape and test invitation!
Summer Promotions and BBQ Saturday 6/15 10am, De Laveagea park. Students and Black Belts will be promoted this day. Please bring something to share for the BBQ.